How we are working to support housebound people
In the last 12 months, we've shared many articles about our Primary Care Network, or PCN. In many of them, tackling health inequalities has been a prominent theme.
What we mean by health inequalities is everyone has access to the same services, treatments, and outcomes. It's part of PCNs' aims to improve the overall health and wellbeing of the patients in their area.
One group of people who are at risk of missing out on the health care they need is people who are housebound.
In this article, we'll talk about what we mean by 'housebound', what it means for people, and some of the ways practices work with Primary Care Networks to help housebound patients
As usual, you can read through the article or use the buttons below to skip to sections you are interested in.
---
What do we mean by Housebound?
When we use the term housebound, we are talking about people who can't leave their home or surrounding area because of physical or mental health issues.
Often people have limited mobility or don't have access to transport or the support needed to get around. This can mean people being restricted to living in a certain part of their home.
The NHS says that up to 2 million people in England are housebound or spend most of their time indoors.
The reasons are different for each person. But generally, older people and those with long-term health conditions or disabilities are more likely to be housebound.
The pandemic made people more isolated through shielding, limits on socialising and fear of becoming ill.
More recently, the cost-of-living crisis has forced many of us to tighten the purse strings with social activities some of the first to be cut.
Are there risks with being housebound?
Yes. Some are created by being confined to one place, and others, often the causes of being housebound, are made worse by the situation.
Here are some of the risks:
Loss of muscle, flexibility, and fitness caused by long periods of inactivity
Increased chances of falls or accidents at home
Pressures sores if people sit or lie in the same position for a long time
Weight gain or obesity if people can't be active
Malnutrition, if they can't get to shops to buy fresh food
Being alone a lot can cause depression and anxiety or make it worse.
Using your brain a lot less – whether lack of stimulation or human contact – can cause mental decline
Higher risk of heart disease, diabetes, or cancer
People can end up in a vicious circle, where a decline in one part of their wellbeing makes others worse, and vice versa.
So, what can the NHS and GP practices do to help ensure housebound people get the support they need?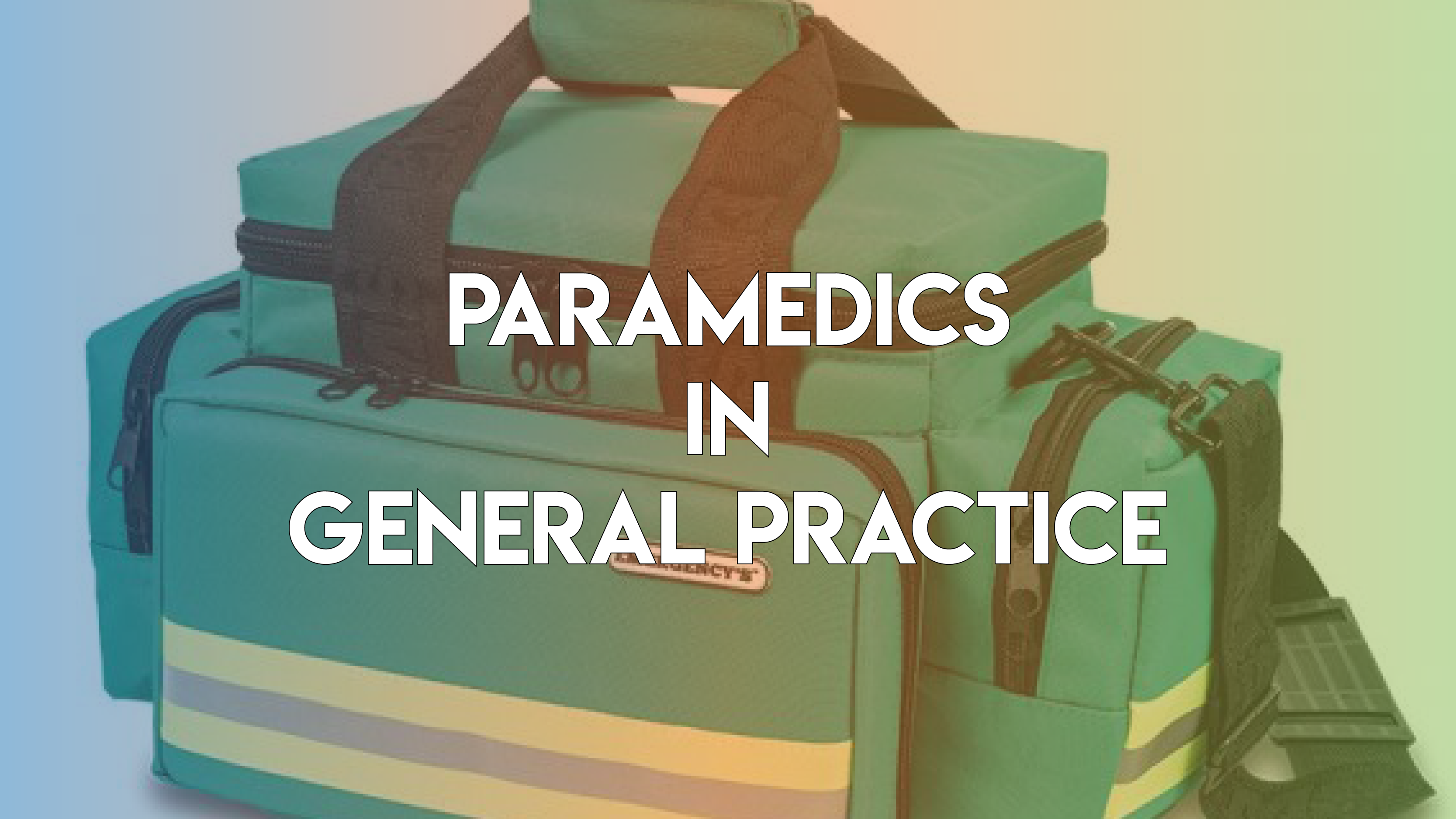 Home Visits
One of the most obvious ways housebound people can be disadvantaged is when they need to see a Doctor.
There are different ways of consulting with GPs remotely, but sometimes being seen in person is best.
Working closely with GPs here and at our neighbouring practices is our PCN Home Visits team.
When a home visit is requested and agreed to by a GP, the Doctor will send the visit request to our roving team.
One of our Advanced Paramedic Practitioners or Advanced Nurse Practitioners will then visit. This is often quicker than waiting for a GP to be free and frees the Doctor up to see more patients at their practice.
The Visits team will assess the patient and their situation and organise treatment, medication, admission to hospital or another referral if necessary.
The aim is to keep people safe and healthy at home and bring the GP practice to them.
The team's training means they can make quick, accurate assessments of acute issues. And how they work with our other network teams means that patients' overall wellbeing can be viewed holistically.
Pharmacy Team
As we've said, housebound people often have health conditions that require regular medication. And if they have more than one condition, that can mean taking several different medications at the same time.
This can be complicated and sometimes confusing, which is where our Pharmacy team plays a huge role.
If one of the Visits team notices lots of unused medication, they can ask the Pharmacy team to get in touch and see if there are any issues.
A chat on the phone or a visit from a Clinical Pharmacist means the patient can discuss any problems they are having. For example, they might be unsure what some pills are for or have difficulty swallowing.
When people take multiple medications regularly, they don't mix well. Pharmacists can keep an eye on that and, if needed, make small changes so people get the best treatment.
Like the Home Visits team, our Pharmacists' focus is on patients' overall wellbeing. If there are things other specialists could help a patient with, they'll pass that information on.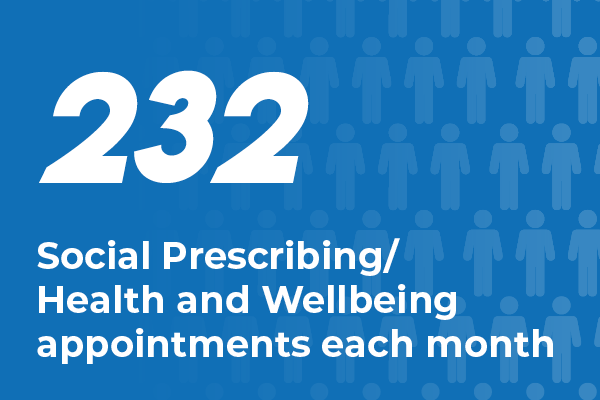 Social Prescribing
Where there are non-medical ways to support housebound patients, our Social Prescribing team may get involved.
Suppose the difficulty taking medication discussed with the Pharmacist could be solved with a care package. In that case, that is something Social Prescribing Link Workers (SPLWs) can investigate.
SPLWs have extensive contacts and know the right people to talk to about care packages, getting home equipment or benefits.
They can also help hugely with some of the effects of being housebound – isolation and the risk of loneliness.
Our SPLWs can link people to the services and support that can help them and their individual needs. Whether it's a befriending service, an online group or working towards a Physio-led exercise class that can boost mobility and build resilience.