Prescriptions in the NHS App
The NHS App gives people who take regularly prescribed medication a quick, easy, and convenient way to request their next batch of medicine.
You can send your request any time of the day or night – no waiting for the practice to be open, no phone calls and no need for extra trips to the practice.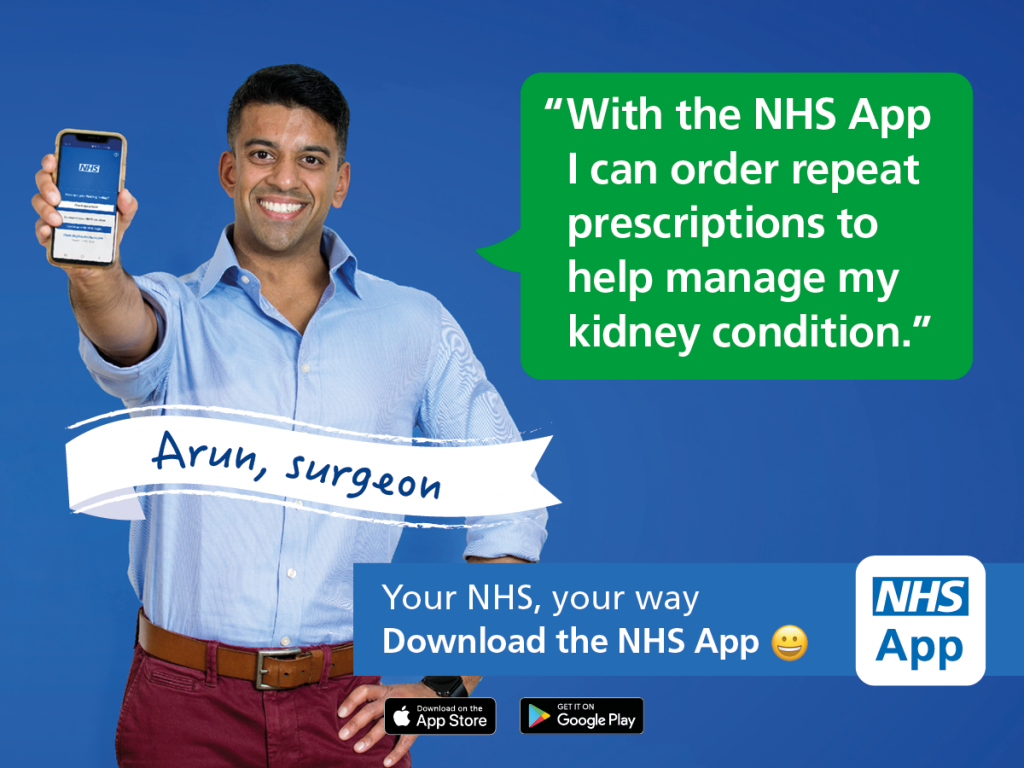 How to request your medication
You will need to download the NHS App to your smartphone if you haven't already done so.
Then follow the steps below or watch our screen-by-screen guide.
Open the NHS App and make sure you are logged in.
Tap 'Prescriptions 'in the centre of the bottom menu.
Tap the green button 'Order a prescription'. You can also view your previous orders from this screen.
Select 'A repeat prescription'.
All medication available to be ordered will show on the next screen. Choose the one you want to order by tapping the left-hand box to add a tick.
Next, scroll down the page and add an additional message if you need to, then tap the green 'Continue' button.
The final stage is to check the details of your request (and make any changes if necessary. Tap the green 'Confirm and order prescriptions' button to submit your request.
Your prescription should be available to collect within three working days, either from your nominated pharmacy or us.